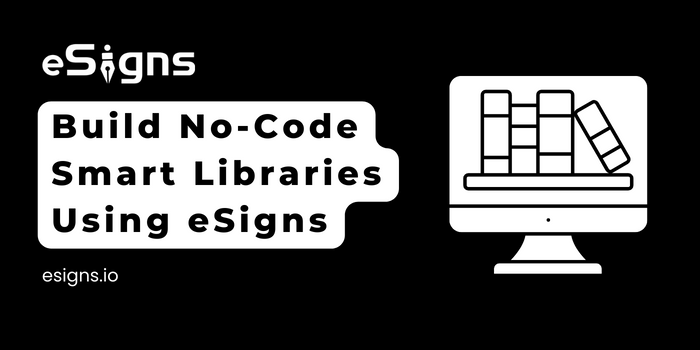 There was a record 33% growth in digital libraries in 2020 compared to 2019. From 1,00, 000 digital libraries in 2019, there was a rapid growth in the number of digital libraries, which is expected to reach one billion by the end of 2023. Readers borrowed 430 million eBooks, audiobooks, and digital magazines all over the world. Both the pandemic and remote learning practices in post-COVID precipitated this growth.
According to OverDrive global network, digital library trends remained significant in the post-Covid era.
There were 430 million digital checkouts from libraries and schools, over 33% growth from 2019.
Over 40% increase in eBooks subscriptions and borrowing.
Over 20% growth in Audiobooks borrowing, which is equal to 138 million, a slight decline from 2019 records due to less commuting.
Over 79% increase in borrowing Children and young adults' genre, equal to 111 million.
eBook and audiobooks registered more than 44%) growth, equal to 187 million.
102 public library systems around the world achieved more than 1 million digital book checkouts, which is an a72% increase from the previous year.
If we observe the typical library operations, it functions in the following ways;
Acquiring or purchasing new books
Preparing catalog
Arranging books in the order of
Book Titles
Authors
Indexing Numbers
Subject wise
Circulating books
Maintains Inventory
Collecting subscription charges
All these functions are paper-intensive, involving massive human intervention if it is not digitized. Manual library management is not only time-consuming but also laborious and costly for the users and the management.
How Does eSigns Help Building an Efficient Library Management System?
eSigns is an electronic signature platform with several advanced features. Unlike several e-signature software, esigns for education services built a platform facilitating efficient document and data management features. Users can design customized documents to facilitate operational efficiency using this platform.
A librarian can seek quotations from the publishers to finalize a book distribution vendor and prepares a purchasing order to circulate it. The publisher can create an invoice, denoting the total cost of the books to share it with the library to generate payment. The user can drag and drop various fields to create the following documents using eSigns.
A library maintains the below-mentioned categories of digital publications.
Textbooks
Fiction and non-fiction books
Stories
Magazines
Scholarly Journals
Technical and trade journals
Audiobooks
Videos
Periodicals
E-News papers
On receiving access to the books, or getting the published books, the librarian undertakes the following tasks.
Allocates an indexing number
Prepares a catalog, detailing author/s names
Allocates a category/section
To facilitate easy searching, and inventory management to drive user satisfaction. With the help of an online document management system for the education sector, a librarian can accomplish the above-mentioned activities within no time.
A librarian can equally maintain a solid database of the users and various other stakeholders, including;
Free users
Individual Subscribers
Institutional subscribers
Academic Institutions like schools and universities
Government and non-government entities
Permanent members
A librarian can cater to the needs of the above-mentioned groups by creating digital workflows to facilitate,
Registration forms
Subscription forms
Pricing plans
Agreement contracts for the individuals, institutes, and agencies
Catalog, detailing packages to each type of member category
A user can create all the above-mentioned customized templates to bulk send documents to multiple users and stakeholders, who may spread across the globe, thanks to high internet penetration.
How to Build an Effective Library Management System with eSigns
eSigns enables users to create form templates to accommodate data as follows-
eBooks
Magazines
Periodicals
Journals
Textbooks
Audiobooks
Videos
With their index numbers. Each entity stores integrated data on various kinds of digital publications available in the library.
The librarian can equally maintain a detailed database on
Authors
Institutions
Agencies
Members
Subscribers
eSigns' grouping feature helps a librarian segregate data to conduct various events and drives like literacy drives, children's day competitions, and adult literacy programs.
Effective Library Administration through eSigns
A librarian can manage permissions to each member or subscriber using according to the library's institutional policies. The librarian can design his menu to manage the library operations. A chief librarian, who holds all types of access, can divide users into Admin, Managers, or Members.
The owner can use his discretion in providing complete access to all kinds of permission to view information stored in workflows, templates, and entities to the admins, who may be librarians that head various sections. The owner assigns few /limited access to members depending on whether they are free users, permanent members, or subscribers. The institutional users may fall under the Manger category with access to get books or periodicals, depending on the demand from its users.
With the help of the eSigns' Menu management feature, a chief librarian can use his discretion to control user access, permitting or limiting permissions to a diversified service.
Advantages of eSigns Document and Data Management Features for the Libraries
Creating documents and templates to share with users on a no-code platform.
User-friendly drag-and-drop features help to build customized documents and templates.
Creating workflows to send a series of documents as bundles in workflows.
Efficient, quick, and flexible to meet personalized user needs.
Immediate file transfer/ sharing on a cloud-native platform.
Time-saving and Cost-effective.
Accommodates all kinds of users as it is available in a wide range of pricing plans.
Streamlined data and document management.
Builds a centralized digital repository for indexing books, and document facilitating. quick search, archiving, data mining, and retrieving books and documents.
Two-step authentication to safeguard users' privacy.
Compliance with global norms.
Highly secured and tamper-proof digital seal and electronic signature features. ensure users' data privacy and safety.
Creating and signing a wide range of contracts and agreements with individual and institutional users.
Compatible with multiple devices, including desktops, laptops, mobiles, and tabs.
Features to showcase institutional image building, such as allowing users to display colored logos, and watermarks as background in the documents the members create.
Brand building and promotional activities
Builds a custom dashboard to view the number of books listed in the catalog, and their availability for subscribers, and other stakeholders.
Conclusion
Increased digital adaption in schools and academic institutions have mandated users to acquire digital library to provide quick and remote access to books and documents to facilitate remote and hybrid learning. A flexible, cloud-native electronic signature software for the education sector promotes a great user experience by providing quick and efficient user services. A subscriber or the librarian need not spend hours searching for the book/document availability. eSigns offers efficient data management features to archive books and maintain inventory efficiently. The cost-effective, user-friendly software promotes authenticity and trust among users while providing efficient customer services. For more details ask for a detailed demo on eSigns by checking our website.