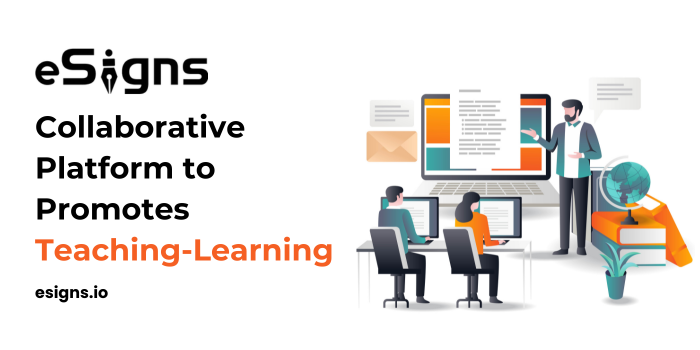 As the adage states, necessity is the mother of all inventions, and an outbreak of COVID-19 is the mother of several innovations. Prolonged forced market shutdowns confined millions of citizens across communities, including students, consumers, employees, and corporations. The consumer packaging goods (CPG) industry and the retail industry have reacted immediately by providing end-to-end online services to customers, from pre-online shopping to product selection, purchase, payment, checkout, and delivery.
The consumers experienced VR and AR user experiences, where they visited online shops to feel and experience the products before making a purchase. Statistica figures state that retail e-commerce sales were $4.9 trillion worldwide in 2021. Individuals and communities have relied on online services for buying groceries, vegetables, medicines, consumer electronics, banking, schooling, and entertainment.
Industries and agencies have quickly adapted to virtual platforms, of which academic institutions are not an exception. They embraced an esignature for educational services aptly to overcome these challenges. According to the World Economic Forum, online learning and skill upgrading are prominent across economies around the globe.
People are increasingly accessing online courses to meet the changing needs of the labor market.
Coursera, an online learning platform, had 20 million new student enrollments in 2021.
Emerging economies are at the forefront of accessing online courses.
Online learning tools are crucial to bridging the gaps in the educational sector.
The COVID-induced-home option also prompted many employees to resort to online learning to upgrade their skills to meet the emerging challenges throughout COVID and after.
Student Enrolment Trends for Online Courses
Online learning remained post-Covid for various reasons. Coursera, an online learning platform that had 21 million student enrolments in 2016, saw 7 million annual growth until 2018-19. The switch to remote working has led to a three-fold increase in new registrations, bringing the figure to 71 million in 2020 and 92 million in 2021.
Growing Market Share of Learning Management Systems Worldwide
There has been multifield technology utilization in the education sector in just three years.
According to the International Telecommunication Union (ITU), 4.9 billion individuals used the Internet globally, compared to 4.1 billion in 2019. The increased internet penetration has increased access to e-learning platforms globally.
North America alone had a market value of $120 billion in 2021, with a CAGR growth rate of 20% during 2020–28. The Asia Pacific region is likely to register a 27% CAGR growth for e-learning in 2022, and there will be 22% CAGR growth in Germany.
The Indian service providers sector will register a 30% CAGR growth during this period, and mobile e-learning will grow significantly by 25%.
E-Learning Market Growth for the USA
| | |
| --- | --- |
| Base Year: | 2021 |
| Market Size in 2021: | 315 billion (USD) |
| Forecast Period: | 2022 to 2028 |
| Forecast Period 2022 to 2028 CAGR: | 20% |
| 2028 Value Projection: | 1 trillion (USD) |
| Historical Data for: | 2018 to 2021 |
| No. of Pages: | 300 |
| Tables, Charts & Figures: | 388 |
| Segments covered: | Technology, Provider, Application, and Region |
Source: Game Insights.com
Prominent features Customers are Looking for in an LMS
B2B, B2C, and B2E stakeholders in the educational sector are keen on opting for an interactive, collaborative platform that engages audiences meaningfully and effectively. They are looking for an integrated and comprehensive learning management system (LMS) to offer a centralized platform that manages all their online activities. They are looking for tools that can serve the multiple needs of academic institutions.
How Does the Electronic Signature Cater to the Needs of Educational Institutes?
The electronic signature platform offers interactive user interface software that manages the content needs of academic units.
The electronic signature is flexible and effective in accomplishing tasks, including, but not limited to:
Online student registration and onboarding
Assign coursework.
Communicate with students and parents.
Tracking student progress
Generate reports on student performance.
Issuing electronic transcripts
Issuing certificates.
A platform to accommodate multiple workspaces
E-signature features in compliance with legal norms
centralized repository for efficient document management
Intuitive data management capabilities for strategy and policymaking
Constant follow-ups via emails and instant SMS messages.
Cloud-based instant document sharing
Teaching, Learning, and Assigning Classwork
Teachers can manage documents effectively using electronic signature software for the education sector this way.
They can prepare course materials and convert them as templates instantly to share with multiple recipients at once through this platform. The school management can create the voluminous course and evaluation materials once and preserve them as templates to reach multiple users using the "bulk sending" feature. This feature instantly sends the required documents to multiple users spread across the globe.
Assigning Project Work and Tracking Its Progress
Project activities may be individual or group work. An e-signature platform allows teachers to segregate student data to create segments and assign projects based on their learning and grasping abilities. Teachers can create digital workflows using a feature called "Entities." The teachers can prepare project statements, aims and objectives, methodology, and guidelines as templates to dispatch them to the students, who can access all these documents at once from the cloud. Having completed the project work by accessing one document after the other, they can fix their electronic signature to seal the document, making it tamper-proofed. Teachers receive alerts when students open the document and complete it to track how the project progresses.
Interactive, collaborative, and Multi-Faceted
Students who receive the course material can clarify their doubts using the 'Chat" facility available within the application to reduce the gap between teachers and learners. Teachers and students can add or remove text, images, and electronic signatures and modify them several times. The application maintains a detailed log, making the tool very transparent. The tool registers the document history, like the date and time, with details related to who created the document and the number of times it was modified, along with the signatory details.
Parents receive instant alerts when a teacher assigns project work or the student completes it to revert to the teacher. This feature helps parents track and monitor the academic progress of their children. These features help teachers reduce classroom management time, assist parents in understanding their child's progress better, and lessen teachers' workload. LMSs are an invaluable tool for both teachers and students alike.
Conclusion
A collaborative online signature for the education industry benefits parents who are always concerned about their children's academic and personality development. Many schools are using electronic signature software to analyze data, including how students comprehend academic material by making it interactive. Academic institutions can also create customized documents like students' transcripts and certificates to preserve them for future use as templates.
The school management can serve its B2B, B2C, and B2E stakeholders in a more personalized way. Electronic signature platforms are effective for communicating with various external and internal departments and agencies for submitting proposals and signing agreements and contracts swiftly, without any errors.