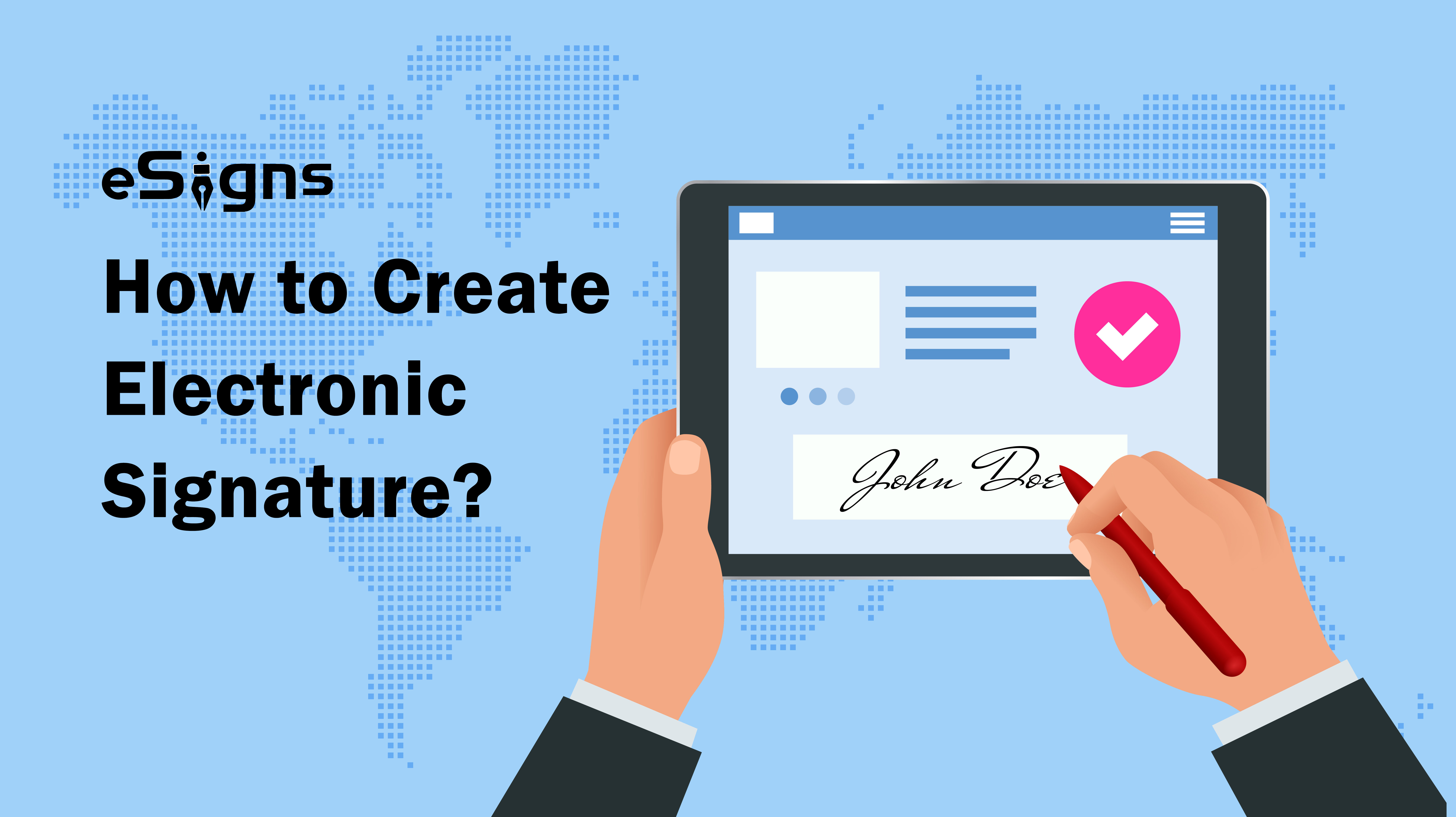 Electronic Signature has received massive responses from people and organizations across the world. The Corona pandemic has transformed the entire business scenario, literally compelled businesses to sign contracts online without any second thought. Apart from big corporations, individuals have also embraced this technology. Above all, it is legally binding and secure. It reduces the time and cost involved in the paperwork and documentation.
Electronic Signatures have come into use replacing the traditional way of signing on paper. These are highly secure, reliable, and affordable. eSignature or electronic signature is a very small feature of the cloud-based platform eSigns. But a crucial part of documentation needs to be secure.
eSignatures and Security Features
Signature is never a simple process when it comes to contracts or agreements that deal with company policies or financial issues. It needs to be secure and safe. Ensuring all the safety standards eSigns Signature technology comes with encrypted technology. Your agreements are in safe hands. Confidentiality, security, and accessibility are the main features of eSigns.
You don't have to buy expensive infrastructure or any tool to design your electronic signature. It is very easy to create it, on a cloud-based platform like eSigns. It is an opt tool that incorporates many advanced security features. With a single application, you can create, edit, sign, and send all the documents to multiple users.
Unique Features of eSigns
Once after creating an account with eSigns. It is easy to access the account from any medium. Irrespective of geographical barriers, you can sign the document and send it accordingly. You can design your dashboard exactly the way you like. Any sort of irregular practices that are possible with paperwork such as tampering and forgery can be avoided completely with this cloud-based platform. The moment you sign a document with our electronic signature, it is secure. You can send documents to multiple users and receive them after signing.
Steps to Create Electronic Signature Online
To sustain in any industry, one should equip with all the instruments to maintain professional standards. It gives a professional outlook. It could be hiring or any other opportunity you will have an edge over other candidates. Even if you include in your profile that you know document management platforms like eSign, it adds great value to your career.
As per industry standards, there are several online platforms to create an online signature. eSigns is one of the cloud-based platforms that help you create an online signature. It is easy to use by following a few simple guidelines, where you can easily design your signature.
The following few steps will help you create an electronic signature that is safe and secure to use anywhere in the industry.
1) The basic step for creating an online signature is visiting the esigns.io website. By filling in basic details and following the instructions, signup for the account. Create your credentials and use them accordingly to log in safely whenever required.
2) Upload any document it could be an offer letter or any agreement copy that needs your electronic signature. By clicking in the upload section, upload the document, eSigns supports various document formats that comprise PDF, Work, and Excel. You can choose a wide range of formats.
3) You can add a signature field anywhere in the document that you have uploaded. These fields will indicate where the signatures should be placed. You can add signature fields by dragging or clicking on the "Add Signature Field" button available on the right-hand side of the dashboard.
4) There are three options available to create an electronic signature using eSigns. By drawing, typing it using the appropriate font, and uploading the signature available within your system.
• Draw: This option allows you to draw your signature using your mouse or touchpad.
• Type: This option allows you to type your signature using a standard font.
• Upload: This option allows you to upload your scanned signature.
Choose the option that best suits your needs, and follow the on-screen instructions to create your signature.
5) Sign the document in the appropriate section, before sending it to the receivers. It is quite simple, after signature please save the document.
6) Final step includes sending the documents to relevant users. Please check the list of intended users before sending them. By adding all the recipients, please click on send.
You can then choose to download a copy of the signed document or send it directly to the recipient via email.
eSigns – For Various Industries
Banking
The banking industry has transformed completely into a paperless sector. Hardly will find any banks using the heavy bundle of papers. Right from account opening to maintenance, everything is online. The circular electronically signed by the manager gives all the details about the account. All the documents are safe and secure.
HR
Human Resources Teams must incorporate signature technology to minimize the paper-related documentation work. eSignatures for staffing would be a great choice, as they deal with a lot of paperwork pertaining to offer letters, legal papers, and contracts. If an organization collaborates with eSigns, it can reduce the cost of paperwork, save time and manage documents perfectly. It is easy to learn and most HR teams can easily incorporate this technology. The flexibility of this technology is anyone can create their dashboard and work on it. Irrespective of geographical limitations, you can send documents to any aspirant, requests signature, and hire them easily.
Almost all other sectors are rapidly adapting cloud-based document management services. As per the reports from some trusted sources, the industry is growing rapidly, the major strength is the user-friendly nature of the software.
If you want to maintain global standards in terms of adapting new technology, then adapting to such advanced electronic signature technology will enhance your outreach in the respective industry.
eSigns supports Web Signature for the Education Industry, Banking, Healthcare, Staffing, Education, Insurance, Hospitality, Manufacturing, Logistics, Sales, Human Resources, Procurement, Legal, and Finance. These are some of the industries. In addition, if there are any other requirements, we are ready to support you.