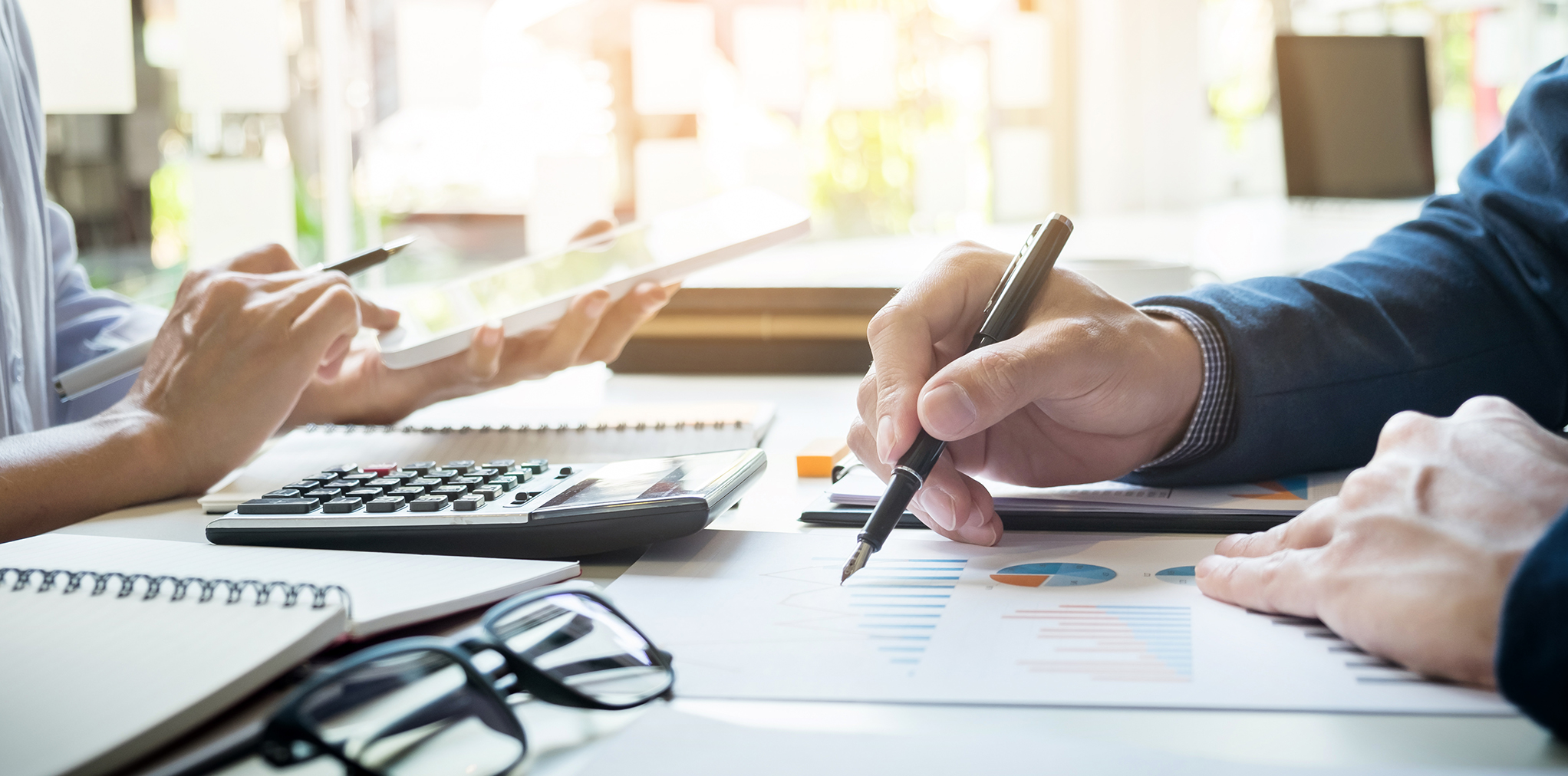 A Gartner study on global IT spending for the year 2022 states it to reach 4.4 trillion USD, a 4% increase in spending from 2021. The financial sector will be experiencing a tumultuous year in IT spending despite the pandemic, inflation, and the war in Ukraine. There was significant growth in digital adoption in the financial sector globally during the COVID-19.
The demand for mobile-first, digital technologies is high to avail data and to access accounts remotely, using smartphones. Banks alone will be spending $1 trillion on digital technologies in 2022, where spending on AI and Machine Learning remains predominant.
Financial Sector Workflow
Unlike the manufacturing and service sector operations, financial institutions have to deal with fund mobilization, and risk management by finding suitable areas for investment, and loan recovery. Certain niche markets within the financial sector like cryptocurrency technology are still nascent and emerging. Hence, they are vulnerable to malware attacks. Digital asset building is very volatile and they are prone to market risks. Above all, financial sector firms must comply with various local trade norms, and national and international trade agreements and treaties.
The workforce in the financial sector has to gear up to keep pace with the evolving market trends. They had to spend time learning emerging technologies, including electronic signature, mobile scanning, and virtual trading turrets.
Financial Sector Workflow Management
The typical financial institution workflow involves planning, forecasting, policy-making, strategizing, implementation, compliance, and adherence to regulatory norms.
Planning
Financial sector institutes should plan meticulously on their daily operations including cash inflow, identifying the right projects for investments, risk assessment, making arrangements for funds, and signing contracts for issuing funds for start-ups.
Execution
Electronic signature platforms are instrumental in maintaining documents error-free. Automated workflow helps companies create templates to build fluid and workable forms and documents to sign contracts and project agreements. Companies can auto-fill customer details and drag and drop electronic signatures to share them on a cloud-native platform to save time.
Forecasting Future Trends
Electronic software platforms offer a dashboard for CEOs, CFOs, and CIOs with projections and market dimensions, essential to preparing strategies for sales, technology, marketing, media, and employees. Dashboards help companies to optimize technology, human, and capital resources.
Strategizing and Policy-making
Electronic signature platforms are integrated with AI and machine learning tools. While AI tools shed useful insights into customer behavior, ML tools analyze the data to provide valuable inputs for companies to make critical and challenging decisions with precision.
Financial Document Management
Financial sector institutes must create, print, fill, and scan voluminous documents to maintain transactional accounts such as procuring funds and paying and recovering money back from the customers who availed loans. On the business front, they have to spend time and money on signing partnership contracts, mergers and acquisition agreements, budgeting documents, and collaborating deals.
Finally, they must also focus on managing data and documents related to taxes, treasury, and government departments. Digitization and automation go a long way in maintaining error-free, frictionless document management in a paperless work environment.
From creating documents to suit diverse financial sector operations, automation empowers organizations to build cost-effective techniques to save money spent on papers, printing, image scanning, and storing. Electronic signature platforms help financial institutes save the money spent on printing Loan application forms, contract agreements, vendor agreements, ledgers, and tax filing forms. Once the companies create multiple templates to fulfill various operational needs, electronic signature platforms store them in a central repository for the companies to retrieve them for future needs. The platform helps organizations to index them with a digital ID number, useful for document searching, archiving and data mining.
Hassle-free customer services
Electronic signature tools reduce the time spent on application processing considerably. These cloud-native platforms allow customers to access documents instantly to sign them without any delay. This would reduce time spent on clearance and issuing project approvals for the enterprise.
Collaborative and Interactive Platforms
Banks and financial sector organizations can collaborate with multiple stakeholders at a time to discuss and interact with them using conversational features built on the electronic signature software. Companies can edit, modify, add or remove pages online to close business deals virtually.
Remote Verification and Identification
Advanced electronic signature features deploy third-party service providers to verify the signer's authenticity remotely using videos. This feature of the electronic signature makes it legally valid and authentic with the digital certification and stamp.
Collateral Securities and Document Verification
Legal departments used to spend several weeks or months using legacy technologies to scrutinize documents furnished as collateral securities. Electronic signature platforms made the verification process easy. Once the customer places the document on the cloud, lending agencies can access it instantly to forward it to a third-party observer who visits, verifies, and signs the document electronically to dispatch it back to the legal firms to check with risk factors. Funding agencies can clear payments or claims digitally, without any further delay. The financial institutes could clear loans, pay bills, and sign collaborative contracts digitally that are open for independent audit trail.
Risk Management
Financial companies and customers are prone to increased cyber threats worldwide. Digital safety is a primary concern in the wake of an increase in online shopping and digital money transactions. Digital spending during the holiday season in the US grew by 9.2% in Q4 of 2021, increasing the money spent on eCommerce by 14.2%. Consumers have spent $870.78 billion online, up from $762.68 billion in 2020.
The burgeoning eCommerce sale is not without consequences. Internet frauds rose by 117% in volume and 43% in value in the UK in 2021 and increased the operational costs on security budgets of SMEs by 4%. The cost of cyber insurance grew 96% in the US in Q3 of 2021, which is significant since 2015 to cover the cyber risks.
Electronic signature platforms assure organizations of customer privacy, data safety, and security, as they comply with the local laws. It turns documents, and transactions safe by encrypting the document and dispatching it to the intended customer only with a security code to open it. This feature will help organizations mitigate cybersecurity risks.
Electronic Signature Tools for Peoples' Management
Talent acquisition for the financial sector is no easy task, as these companies must carefully scrutinize candidates' skills in computation, technology, communications, business acumen, and customer relations. Electronic signature tools are useful for pre-screening candidate profiles, scheduling interviews, employee onboarding, reskilling, and upskilling them to handle emerging technology and market-related challenges.
Conclusion
Digital innovations in the financial sector industry are reaching new heights with the accelerated online shopping behavior and increase in cyber-attacks. Fraudsters have swallowed $14 billion in funds worldwide in 2021 thanks to decentralized finance (Defi). Although the financial industry is gearing up with measures to fight cybercrime, electronic signature platforms offer an affordable and cost-effective means of data safety as they comply with privacy norms globally. An automated financial sector workflow increases the operational efficiency of the lending agencies.