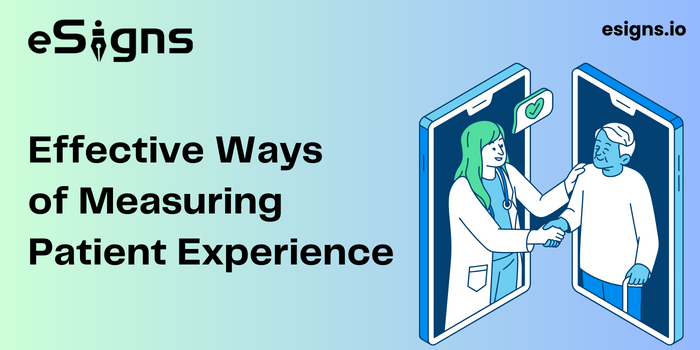 Customer privacy is an issue that stormed the mainstream and social media platforms throughout 2019-21, and the debate is still on. Companies have started gearing up to face a world without cookies as many web browsers like Google and Microsoft have already announced their plans to protect consumer privacy and data security. Companies across the globe have started taking measures to equip themselves to handle the challenges that may arise with the end of third-party cookies. It is interesting to watch how the best electronic signature software solutions have equipped themselves to meet these norms.
Safari, Google, brave, and several other major publishers and media houses, including the New York Times, have announced that they are moving away from third-party advertising data. Apple Inc follows a transparent app tracking policy to restrict unauthorized invasion of consumer privacy. Apple forces app makers to seek user permission before they collect a unique identifier on every iOS device.
Platform economies are data-centric, and companies at present are forced to build consumer intelligence away from third-party cookies. Many companies have started building a consumer ecosystem based on first-party data. Companies started serving consumers following personalized marketing, which targets customers directly with ads and personalized messages.
Compared to Europe, which enacted the General Data Protection Regulation (GDPR) way back in 2018, the US is lagging in enacting a centralized policy that applies to the entire country. Unlike the European Commission, which regulates and monitors the implementation of GDPR norms within the EU, the USA lacks a centralized agency for tracking violations. Jubilant consumers empowered with legal protection are approaching the courts, seeking help, where there are several instances of big tech companies receiving penalties.
Although the US lags in maintaining a centralized federal agency to protect consumer privacy, several states within the country have enacted laws. As a result, the companies had to fulfill the compliance norms of Virginia's Privacy Act (VCDPA), CCPA, CRPA, HIPAA, FCRA, FERPA, GLBA, ECPA, COPPA, and Colorado Privacy Act (CPA).
Companies are now focusing on building a digital ecosystem to cater to the emerging privacy needs of the market by investing in new technologies to collect and apply first-party data for decision-making, building strategies, creating brand awareness, and driving good governance.
The time is up to welcome the next-generation privacy tools that are comprehensive, multi-faceted, and flexible to meet emerging market demands.
Cybercrime inflicted severe damages to economies globally, amounting to $6 trillion in 2021
Countries across the globe would be increasing their spending on Cybersecurity by 15% per year over the next five years, equal to $10.5 trillion annually, up from USD 3 trillion in 2015. Innovative risk management platforms are here to stay with many innovative features.
Two-Step User Authentication with Electronic Signature Tools
Companies can now share or exchange information without fear with an intended customer only, whose identity is verified and validated. A consumer with a registered email address receives information with an authentication code or a Time Password (OTP) to access the document so that no trespasser can hack the information.
Compliance with Global Consumer Privacy Laws
With organizations across banking, insurance, healthcare, staffing, and educational sectors intended to provide personalized and unique consumer experiences, they are investing heavily in innovative digital technologies, facilitating end-to-end automation. Gartner predicted Worldwide Spending on RPA Software to Reach $2.9 Billion in 2022. Government spending on IT will be $565.7 billion in 2022, an increase of 5% from 2021.
Electronic signature platforms like eSigns adhere to global compliance norms to see that signing electronic contracts with a digital seal and electronic signature is legally valid. Many countries within North America, Europe, Asia Pacific, and Australia have enacted laws declaring electronic signatures are legally valid. Real estate companies can now sign lease agreement deals online with an electronic signature, and banks can sign loan agreement contracts safely with a verified eSignature.
Digital Auditing Trial
eSigns users can audit whether the agreement they have signed is intact or violated by observing the digital logbook it provides. eSigns maintains a detailed log of the number of times a user edited a document, including the date and time. Since no unauthorized login is acceptable, documents exchanged through eSigns remain tamper-proof and free from hacking.
Important Use cases
Companies across the manufacturing and service sectors can integrate eSigns within their premises or can go for cloud-based platform services. eSigns comes at an affordable price to meet the needs of low, medium, and large organizations. The quick, agile, flexible, and affordable eSigns drive a unique digital user experience. Banks, insurance companies, healthcare providers, logistics providers, and companies in hospitality services can ensure safe data transactions with eSigns, without breaching the privacy norms.
Apart from enabling an end-to-end paperless digital experience for consumers, companies can integrate departments within the organization to collect and display data and statistics at their fingertips to facilitate easy decision-making. Companies can now serve B2B, B2C, and B2E needs with inbuilt, secured data in a centralized repository. An authorized customer can access data or information from the cloud without wasting time and avail of insurance claims, bank credits, renew lease agreements, and sign property sales deeds that remain legally binding in a court of law.
Seamless Document Management
Companies can create lease documents, property sales agreement contracts, employee onboarding documents, student registration forms, and more using eSigns as templates to reach multiple customers at a time diverse and scattered across global destinations. Users can edit, modify, and save the document safely in a central repository to access it in the future.
The electronic signature software is a collaborative platform that allows users to interact, converse, chat, and modify a final agreement to complete the deal with an electronic signature, which remains valid and complies with global privacy norms.
Final Thoughts
Forward-thinking organizations are embracing advanced digital technologies for scaling operational efficiency to the next level while maintaining transparency and authentic conversations. To succeed, every company must explore innovative yet, genuine ways to collect data and gain insights into their customers. eSigns goes a long way in maintaining customer privacy while delivering efficient and personalized user services.
To know more details about eSigns, enroll for a free demo.