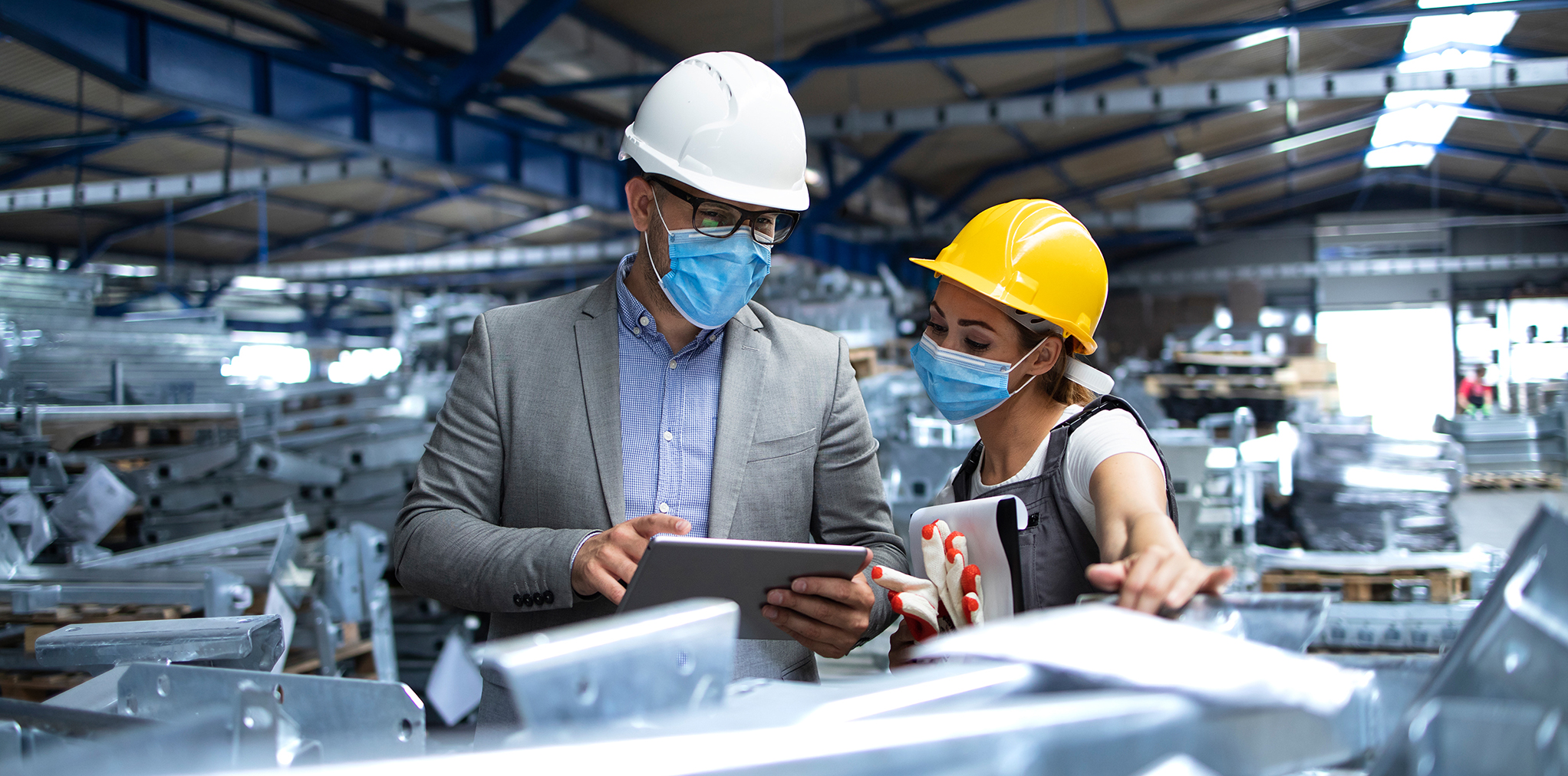 Manufacturing industries such as iron & steel, Pharmaceutical, Automobiles, power plants, and a few others follow a workflow that may vary from one another and follow a typical workflow that is laborious and complex and may involve several layers of operations. The manufacturing industries try to keep their communication channels open to facilitate knowledge transfer to minimize communication gaps and mishaps due to mis-communication.
Let us consider the case of a pharmaceutical company;
Drug discovery and development involve a set of precise process that includes
Pre-clinical research
Preparing the drug using the chemical combination in laboratories
Clinical trials to test the efficiency of the new drug
Getting Food and Drug Administration (FDA) authority approval
Marketing the drug and assessment of the post-marketing scenario
Drug research involves confidential information. Leaking confidential document may result in confusion, loss of money and efforts. This may lead to loss of the trust and credibility of investors
Pharmacy companies that followed legacy document management practices rely on manual and electronic transfer of documents. There is a high chance of leaking confidential information. Many countries across the globe, including North America and parts of the EU, have enacted laws making electronic signatures a legally acceptable practice to sign a document.
How does the Electronic Signature Platform Allow Pharmaceutical companies to Maintain Privacy and Confidentiality?
Once a researcher or a scientist prepares a document with sensitive information related to the drug formula and the number of people who volunteered to try it using electronic signature software, the scientist can seal that document in a digital form. This gesture will prevent unauthorized persons to open or access the document.
Electronic Signature Software encrypts the document with a digital seal and an authentication code to open the document. The electronic signature restricts the unauthorized persons accessing any information by issuing a digital code for the recipient to enter before accessing it.
The electronic signature tool will also maintain a digital logbook that records the drug development and delivery process. An attempt to tamper with the document remain void, keeping the document safe from the fraudsters.
The electronic Signature tools provide ample scope for an independent Digital Audit.
What is a Digital Audit Trail?
A 'Digital Trial' is a practice that allows an industry to record each step of the business process electronically, mentioning the date and time when an executive prepared and signed the document. An unauthorized person can't access the document without a digital key. Anybody who possesses the digital key can conduct a digital audit to check whether or not the document with an electronic signature is original and genuine.
What kind of Documents can a Pharmaceutical Company Create with an Electronic Signature Platform?
A pharmaceutical company maintains a hectic workflow that consists of signing contracts with raw material suppliers, logistic providers like shipping and parcel services, regulatory authorities, compliance agencies, funding, and financial agencies, academic and research institutions like the universities, laboratories, and the government.
How can a Pharmaceutical Company Streamline Workflow Using Electronic Signature Software?
Apart from research formulas, drug development involves people, agencies, institutes, and multiple other stakeholders. The electronic signature software allows the drug development agency to maintain the secrecy of sensitive data related to people who volunteered for clinical trials.
Clinical research labs must sign an agreement with each volunteering for drug research that it won't reveal their names, addresses, gender, age, and other personal identifications. Any violation of the agreement would turn the life of volunteers vulnerable.
Scientists that spend years producing an innovative drug apply for patent rights, which authorize the scientist to hold copyrights. Any violation of copyright is liable and an offense, which would attract a penalty and imprisonment.
Manufacturing firms can create several contract documents, policy papers, and Non-disclosure Agreements (NDA) using this platform. eSignature tools allow companies to create customized documents instantly with templates to suit each occasion.
The electronic signature software, embedded with a document management system grants companies' the agility and flexibility to reach a customer or a stakeholder instantly. Companies can seamlessly create, and disseminate documents while storing them intact on central repositories safely.
Avoids Document Mismanagement
A document that a company creates using an electronic signature attains a digital indexing number. Companies can save time and money by producing a document manually, using the paper and signing it with a wet signature. Companies can archive, store, retrieve, and search any document and can send it across to multiple stakeholders as bulk sends, using the electronic signature software.
Matchless Document Management Features
Companies can set deadlines to sign a document and can restrict the document's visibility to unauthorized persons. The electronic signature platform sends instant SMS, and email reminders to the document recipient and encourage them to take action on the document waiting for them.
Conclusion
Integrated with a world-class document management system, the electronic signature software helps manufacturing firms streamline their daily administrative and production process. Companies can create, manage, and sign contracts, agreements, sales deeds, and NDA seamlessly, using this advanced document management tool, embedded with features to drag and drop the electronic signature that complies with local laws.